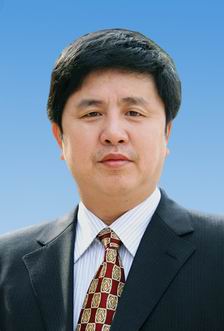 Prof. Wang Xiaoping, male, born in Yichun city, Jiangxi Province in December, 1959, member of the Chinese Communist Party, is currently a professor, doctoral supervisor and vice president of JUFE.

Honors
Mr. Wang receives the special subsidy awarded by State Council and is honored "the Chinese outstanding overseas returnee", one of "the Financial Ministry's outstanding academic pioneers", one of "the Jiangxi Province universities' outstanding young and middle-aged academic pioneers", "Jiangxi famous teacher", "Jiangxi moral model" and "outstanding talent of 555 Ganbo Project".

Professional Experience
Mr. Wang Xiaoping graduated from Jiangxi university of Finance and Economics in 1982, majoring in planning statistics, and was employed by JUFE after his graduation. In 1988, graduated from Canada Ontario University and got the master degree of Economics. He was the advanced visiting scholar in the Universityof Cambridge,UK. He used to be the vice director of Economic research institute of JUFE, chief editor of "Economic translation", vice director of department of Economics. In 1996, Mr. Wang Xiaoping was once the director of Institute of market economy of JUFE, dean of School of Economics. In June, 2007, Mr. Wang was nominated the Assistant President of JUFE.

Research Fields
His academic fields: Western economics. In the recent years, he has hosted more than 10 scientific research projects, published more than 40 papers and published 5 professional books.

Social Posts
His main social position: the executive vice director of the Jiangxi Associationof Youth Social Science Workers, vice director of Jiangxi Youth Economic association, executive member of the council of JiangxiEconomic society, member of a council of China Foreign Economic Theory Research Association.