On April 27, the China Macroeconomic Forum (CMF) held a Seminar on Macroeconomic Hot Issues (No. 45), with a special focus on From Grain Security to Food Security: Strategic Considerations and Policy Logic. This meeting was held online, which was chaired by Yang Ruilong, professor of Renmin University of China, co-director of the Economic Research Institute, and co-chairman of the CMF. Zhou Yingheng, a well-known expert on agriculture, rural areas and farmers, dean of the China Agricultural and Rural Modernization Institute of JUFE and professor of the School of Economics, was invited to participate. Baidu APP, NetEase Finance, Sina Finance and other media platforms have broadcast this live online, with a total of nearly 500,000 online viewers.
​In the first session, Cheng Guoqiang, professor from the School of Agriculture and Rural Development of Renmin University and member of the National Food Security Strategy Expert Advisory Committee, released the CMF China Macroeconomic Special Report on behalf of the forum. The report is divided into three parts: Bennett Effect of food consumption, strategic considerations from grain security to food security, and policy logic to ensure food security.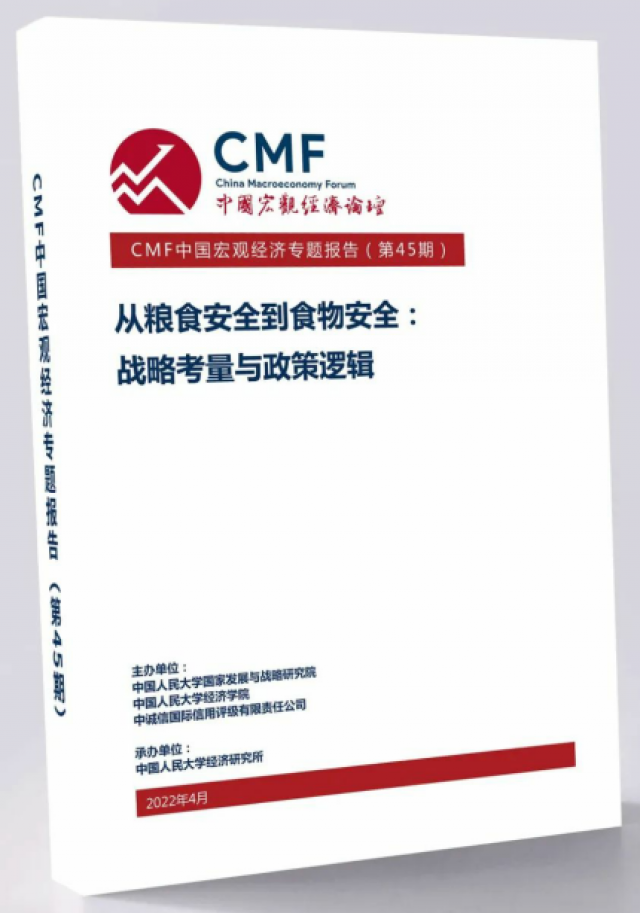 In the second session, Professor Zhou Yingheng and other well-known experts Zhang Hongyu, Jin Wencheng, Ye Xingqing, and Cheng Guoqiang discussed around the theme and released their research respectively.

Related link: https://mp.weixin.qq.com/s/jOk3wfFbe8PsrU9EG9Girg

【Extended reading】
Founded in 2006, the China Macroeconomic Forum (CMF) is one of the most influential think tanks in the field of macroeconomic research in China.
Professor Zhou Yingheng is a national high-end talent introduced by JUFE in 2018. For more than 3 years, he and his team members have successively won 8 projects of the National Natural Science Foundation of China, more than 20 other provincial and ministerial projects, and published more than 60 academic papers in famous journals at home and abroad. Meanwhile, Zhou himself has successively completed 8 projects of various types including major bidding projects of the National Social Science Fund, published more than 20 academic papers.
(翻译/桓昊婷校稿/Joe Murse 编辑/万煜川审核/刘小兵)