​On the afternoon of March 16th, the closing ceremony of the Chinese Bridge project themed Listen to China's Voice, Taste Chinese Culture was held online at JUFE. Chaired by Xiao Long, director of the Office of International Cooperation and Exchange, the event was attended by JUFE Vice President Liu Xiaoli, Former Vice President Wang Xiaoping as well as hundreds of learners.

Liu Xiaoli expressed her gratitude to each and every staff member, learner, and lecturer, and said it was their meticulous preparation, earnest attitude and great passion that ensured the smooth running of the project. Furthermore, Liu wished that all students would travel to China and visit JUFE after the pandemic phase.

This event was well received by the participants. The learners from Hanoi National University of Education recorded a video to express their appreciation toward the efforts of JUFE students and lecturers, and hoped the project could cement the exchange and cooperation between the two universities. Additionally, seven learners delivered speeches at the closing ceremony. Tao Mingzhuang from Vietnam said in fluent Chinese, "I am very happy to meet so many friends from all over the world in 15 days, and grateful to those outstanding lecturers who have steered us in this cultural exploration." Kademeteme Gamuchirayi from Botswana illustrated that it was through these interesting courses, that he not only learned Chinese language, but also a lot of Chinese festivals and food. Presheela Peramkumar from Malaysia stated that although it was very difficult for her to learn Chinese at the beginning, she has now found effective ways and looked forward to coming to China in the near future. It is of particular note that one learner expressed his passion for the event with a beautiful Chinese song.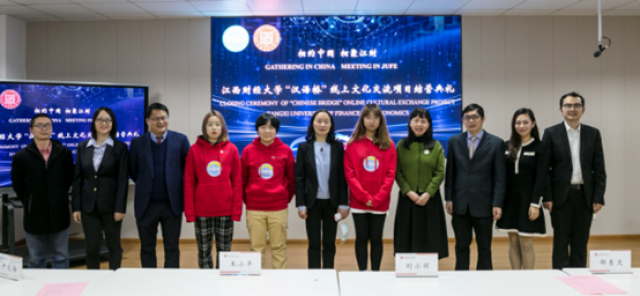 The closing ceremony witnessed the announcement of 40 outstanding learners and the group photo marked the end of the 15-day project. The project left a deep impression on these learners and enhanced their understanding of China.