​On the morning of February 24, the Indonesian Institute of Online Education, Tsinghua XuetangX Online, and the World MOOC and Online Education Alliance held the Signing Ceremony of the Large-scale Open Online Education Cooperation Agreement between XuetangX Online and Indonesia Online Education Institute. Wu Yan, Director of the Higher Education Department of the Ministry of Education, attended the signing ceremony and delivered a speech. JUFE Vice President Li Chungen was invited to attend the online signing ceremony as a representative of curriculum providers from Chinese universities.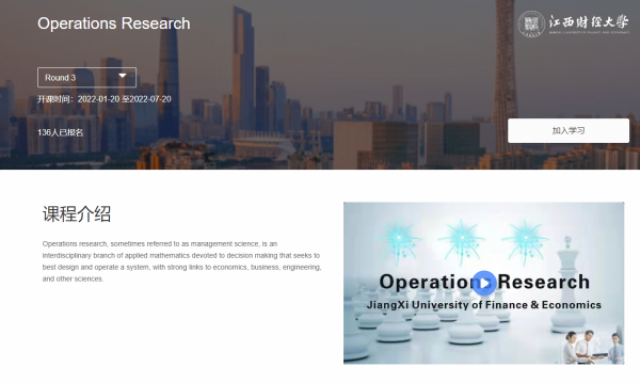 Indonesian Institute of Online Education is a national online education platform. This cooperation will import 60 English MOOCs from 18 Chinese universities. As the only representative of partner universities in Jiangxi Province, JUFE will export the English version of the national-level online first-class undergraduate course Operations Research led by Professor Liu Manfeng.

In addition, the English version of the national first-class online undergraduate course Winning in Business: The Art of War by Sun Tzu led by Professor Liu Aijun has also recently been uploaded to the Korean K-MOOC platform (K-MOOC platform which is supervised by the Korean Ministry of Education, founded by the National Lifelong Education Promotion Institute, and responsible for the operation of the Korean credit banking system course). It is the only course in Jiangxi Province that is currently online on the Korean platform.

Since the 2020 World MOOC Conference was held, JUFE has continuously promoted the internationalization of curriculum construction in accordance with the goal of Chinese characteristics, world-class education, and took the lead in planning a number of international MOOCs with JUFE spirit in Jiangxi Province. At present, 13 international MOOCs have been completed and uploaded. Through cooperation with online education platforms in South Korea, Indonesia and other countries, JUFE MOOCs have made another rewarding step toward internationalization.