On October 25, the 2021 ShanghaiRanking's Best Chinese Subjects Ranking was released. 4992 subjects of 486 universities entered the chart. And this year the Theoretical Economics Discipline of JUFE moves up by 4, holds the 19th place (top 20% nationwide).
​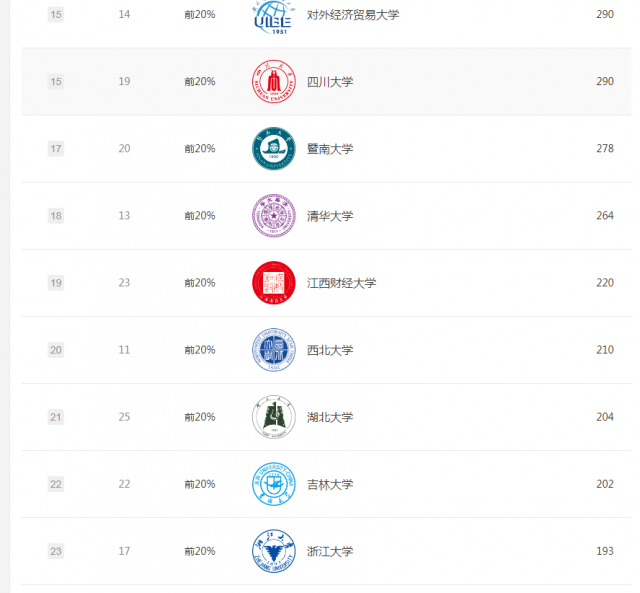 It is reported that ShanghaiRanking's Best Chinese Subjects Ranking is derived from the dynamic monitoring data system of the discipline construction management department. In 2017, the comprehensive ranking of disciplines was formed and released.The index system includes five metrics: talent training, scientific research projects, research achievements, academic papers, and high-end talents.

It uses more than 50 quantitative indicators closely follows the management of discipline construction and emphasizes the use of objective data to reflect disciplines. The latest Ranking includes 96 first-level disciplines, covering tens of thousands of disciplines from nearly 500 universities.