​On the morning of March 11, JUFE Vice President Liu Xiaoli held the first meeting on JUFE's internationalization. The meeting was attended by heads of the Academic Affairs Office, Graduate School, Office of International Cooperation and Exchange (OICE), International College, Overseas Education School as well as international officers from teaching schools and research institutions.

Liu Xiaoli expressed that although JUFE's internationalization in the past five years has borne remarkable achievements, it remains to be an uphill battle that entails long and arduous efforts. In this case, she required all departments and schools to be soberly aware of the importance of internationalization and take concrete actions to fulfill our tasks as we are marching toward the changing world. Additionally, all international officers should keep in mind the features of disciplines and act in accordance with the goals and schedule of internationalization, so as to promote our international endeavors to a higher level.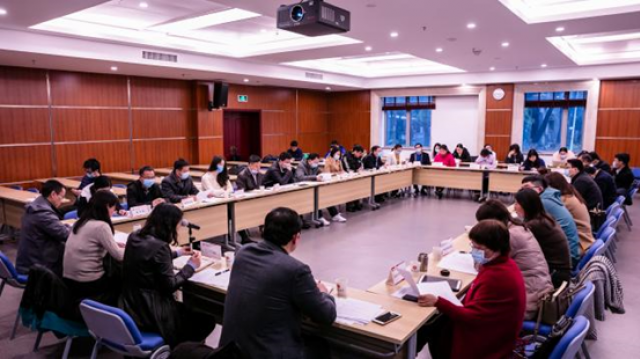 At the meeting, Xiao Long, OICE director, concluded the achievements and difficulties of internationalization in the past five years, pointed out the opportunities and challenges ahead, and drew opinions on the blueprint of JUFE's internationalization. Furthermore, Director Xiao elaborated on the requirements of collaborative programs and helped them with major selection for programs application. Ye Weihua, dean of the Overseas Education School, came up with suggestions on upgrading the construction of English-taught majors and discussed on the problems concerning international students education. Liu Xiaobing, OICE deputy director, introduced international cooperation projects of national and provincial level. Lv Saiju, vice dean of the Overseas Education School, asked for opinions on management of international students.