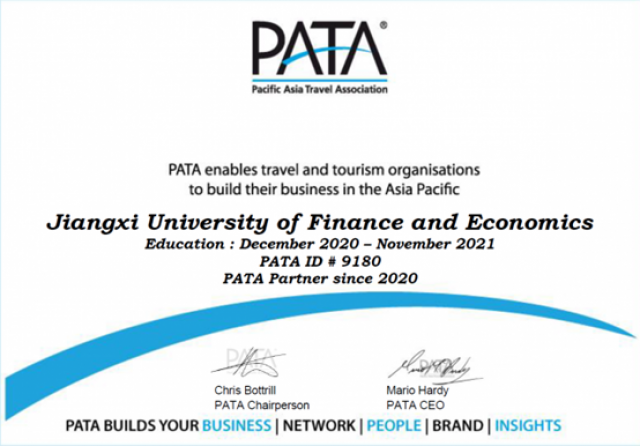 On December 21st, JUFE joined one of the world's top three tourism associations -the Pacific Asia Travel Association (PATA), boosting the internationalization of its tourism management program.

With the help of the Office of International Cooperation and Exchange, the School of Tourism and Urban Management started to compile a membership application in May this year. After revisions, it was submitted to the Beijing Office of PATA on May 14th. Its approval made PATA a second international organization that the School has joined after the China-ASEAN Tourism Alliance last year.
Extended Reading
Established in 1951, the PATA is labeled as a non-governmental tourism association. With decades of development, it has become the Top Three World Tourism Organizations together with the United Nations World Tourism Organization and the World Travel & Tourism Council, attracting not only national tourism organizations, but also tourism associations and enterprises as its members.