​On December 9, JUFE signed a strategic cooperation agreement with the Health Commission of Jiangxi Province and inaugurated the Research Institute of Health Policy. Chaired by JUFE Vice President Yuan Xiong, the ceremony was attended by leaders of JUFE and the Health Commission of Jiangxi Province.

Director Wang Shuiping recognized what JUFE has achieved in his speech and expressed hopes that the two parties could substantiate areas of cooperation in health economy, health management, health policy and training of talents in health law to serve Jiangxi's economic and social development.

Prof. Deng Hui said in his speech that the health commission acted on the people-centered principle and made medical services accessible to all in an equal manner. He pointed out that JUFE will act in line with the strategies of socio-economic development by scaling up cooperation with local governments, financial departments and public institutions, so as to sustain the leapfrog development of Jiangxi.

Wang Shuiping and Denghui inaugurated the research base.

Gong Jianping and Li Chungen signed the cooperation agreement.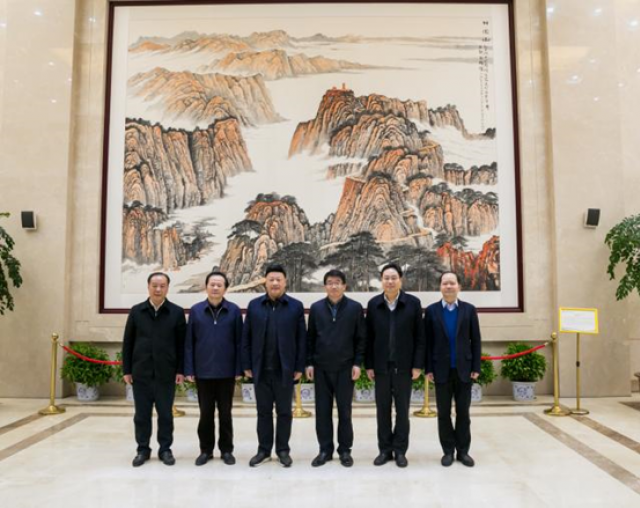 According to the agreement, the two parties will build a Research Center of Health Policy and Governance Innovation with concerted efforts and carry out cooperation in research, talent training and discipline construction, academic education and themed training, and internship, etc.