From November 15th to 21st, 2020, the team of JUFE participated in the Rotterdam-Carlton (ROCA) International Case Competition. The contestants are a team of undergraduates from 16 top-ranked business schools on five continents.
This year, the competition focused on the challenges facing ARCADIS, Facilicom Group and Rotterdam Port, in which the participants were required to offer business proposals to the expert judges of leading companies across Rotterdam.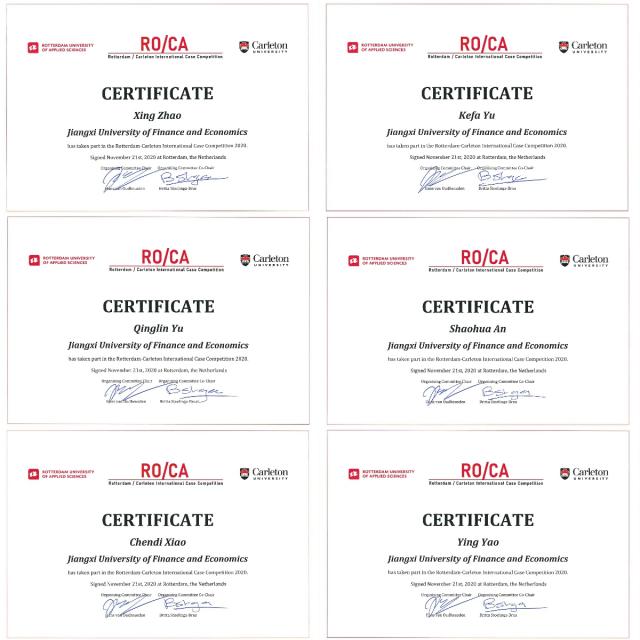 The team of JUFE is composed of four undergraduates, namely, Yu Qinglin from the School of Finance as well as An Shaohua, Xiao Chendi and Yao Ying from the School of Business Administration.
Under the three-month instructions of Zhao Xing and Yu Kefa, associate professors of the School of Business Administration, the four students finally made a hit in three competitions for five days. Their exceptional performances have also been highly praised by the judges.