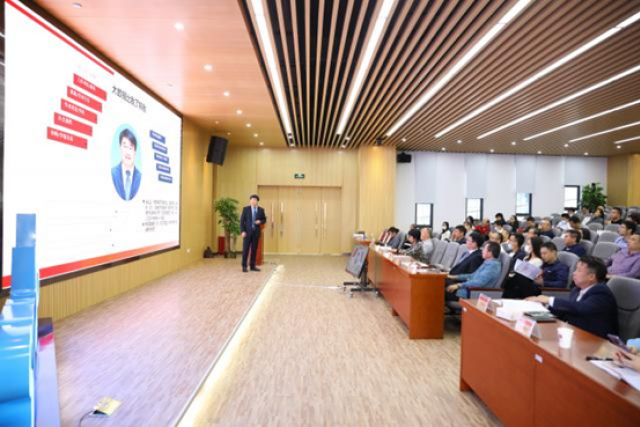 Sponsored by the Shenzhen Research Institute of JUFE, the 7th Open Class was held in the Shenzhen Virtual University Park on the morning of November 28th. President Deng Hui was invited to lecture 200 plus JUFE alumni and the public in Shenzhen on Economic Development and Legal Governance in the Digital Society. Dean of the Shenzhen Research Institute Wu Liangping and Director of the Finance Big Data Analysis Center Xia Jiali joined the event as well.

Acting on the principle of joint contribution, extensive governance and shared benefits, Deng Hui shared his thoughts on how to reshape the governance system and legal regime in the digital society from the digital economy and its legal governance, the building of digital infrastructure and its legal governance, the fields of the digital economy and their legal governance, the achievements of the digital economy and its legal governance, as well as the automatic operation of digital economy and laws. The case-based lecture dealt with social digitization under the rule of law in an easy-to-understand manner, which earned approval and a huge round of applause from the participants.

Wu Liangping introduced JUFE from its development and talent cultivation standpoint and briefed the participants on the achievements made by Shenzhen Research Institute in the past five years. He stated that the Shenzhen Research Institute would play a catalytic role in serving national and local development and strengthening the connections among JUFE, the Shenzhen Municipal People's Government and the Guangdong-Hong Kong-Macao Greater Bay Area. It is in this way that the institute can achieve connectivity among governments, industries, universities and research institutes and contribute to the talent cultivation, R&D of technologies, and integration of industry and education in Shenzhen.
​Since its inception in 2014, the Open Class has witnessed 68 lectures given by over 100 experts and scholars from 65 member institutions, which have attracted more than 10,000 audience.