​On November 20th, the 2020 National Postdoctoral Forum on China Economic Security and Development was held in JUFE. Chaired by Wang Yaode, the opening ceremony was attended by JUFE President Deng Hui, Director of China Postdoctoral Science Foundation Chen Ying, Leader of Jiangxi Province Human Resources and Social Security Department Li Xinle, Director of Jiangxi Post-doctor Regulatory Commission Sun Hui and others. At the forum, the post docs, partner supervisors, and administrators from postdoctoral research centers nationwide had extensive discussions on the economic security and development of China.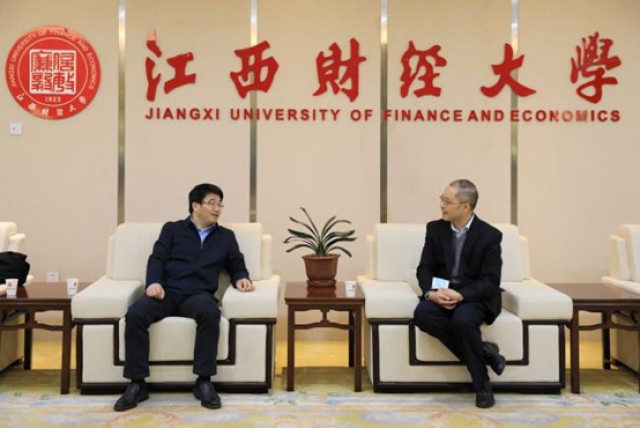 Vice President Liu Xiaoli expressed her gratitude for the support of China Postdoctoral Science Foundation and Jiangxi Province Human Resources and Social Security Department and introduced the origin and significance of the theme topic.

Li Xinle commended JUFE's achievements in post-doctoral management and spoke highly of the theme from its theoretical and practical perspectives.

In Chen Yin's view, the forum was conducive to the attendees' understanding of synergizing economic security and growth and building a modern economic system. Additionally, JUFE's active engagement in this forum, and its relative research, speaks volumes to its strong sense of academic responsibility.

The forum consisted of keynote speeches and themed reports. In the keynote speech session, professor Wang Xiaoping centered his speech on security and development synergy and developing a new paradigm of dual circulation. Additionally, he interpreted how to understand the new development phase, implement new development ideologies and build a new development model.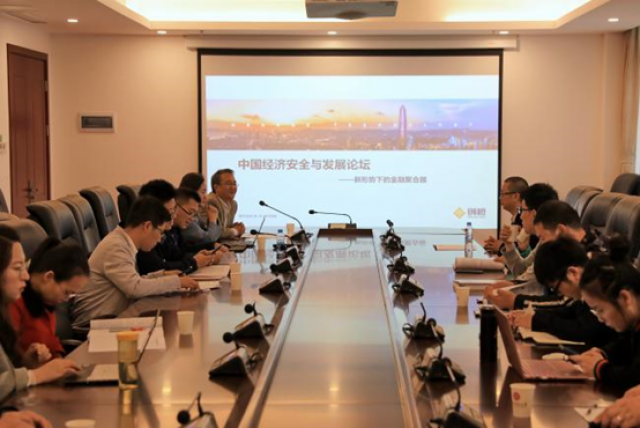 In the themed report session, the president of Orange Tech, Feng Yuanyuan and ten other professors shared their research findings, which were followed by lively discussions.