Sponsored by the China Society of Image and Graphics(CSIG) and hosted by JUFE and the Multimedia Committee of CSIG, the Conference on Multimedia Computing was held in Nanchang from October 29th to 31st. Chaired by Fang Yuming, Dean of the School of Information Management, the conference was attended by JUFE Vice President Li Chungen, Chief Professor Yang Yong and scholars from various universities and institutes nationwide.
Li Chungen extended warm welcome to those attending the conference in JUFE. He shared his belief that talents with strong scientific and technological awareness, information literacy and interdisciplinary knowledge will be in great demand. In this case, he encouraged the attendees to discuss the academic trends and progress of multimedia computing and share research achievements with one another.

At the youth forum held on 29th October, various experts delivered excellent themed speeches, including Professor Zhai Guangtao from Shanghai Jiao Tong University, Professor Shen Liquan from Shanghai University, Associate Research Fellow Han Jing and Professor Li Zechao from Nanjing University of Science and Technology, Associate Professor Xu Feng from Tsinghua University, and Associate Professor Wang Xinggang from Huazhong University of Science and Technology. They centered their speeches on such technologies as quality evaluation of multimedia signal, compression of free viewpoint video, real-time dynamic 3D reconstruction of lightweight devices, weakly supervised and high efficient object detection and segmentation, analysis and understanding of social network images, etc.
Eight themed reports centering on cutting-edge multi-media technology were presented on October 30th. Professor Hu Dewen from the National University of Defense Technology and Professor Zhang Guixu from East China Normal University introduced the processing and analysis technologies applied in image data and magnetic resonance imaging (MRI) data respectively; Professor Li Hongliang from the University of Electronic Science and Technology of China analyzed the key technologies of visual target extraction; Professor Wang Shigang from Jilin University briefed the display technology and application of real three-dimensional light field.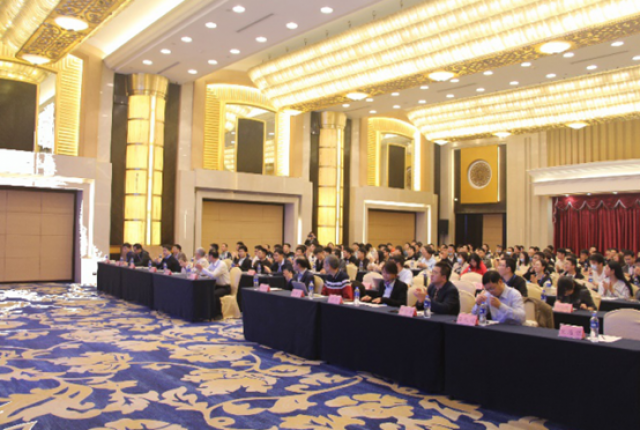 The experts showed what the intelligent information processing and analysis as well as multimedia computing were capable of through vivid illustrations and words. At the end of each speech, there were lively discussions between the audience and speaker on the technical difficulties and problems involved in the industry.