On the evening of September 14, an outbound orientation was held by the Office of International Cooperation and Exchange (OICE) through Tencent live-streaming, which gathered OICE director Xiao Long, overseas returnee Qi Yawei of the School of Information Management, OICE members, and students selected for the 2020 fall semester.
At the orientation, Director Xiao Long congratulated the outbound students and wished them a quick adaptation to local customs. She hoped that they would make full use of education resources abroad, expand their horizons, and unleash their potential so as to increase their competitiveness. As responsible JUFE students, they are expected to uphold the image of China and make the voice of China resound louder. While taking precautions in this pandemic phase, they should share China's story of fighting against COVID-19 and stay away from those who will undermine their personal growth and the development of China.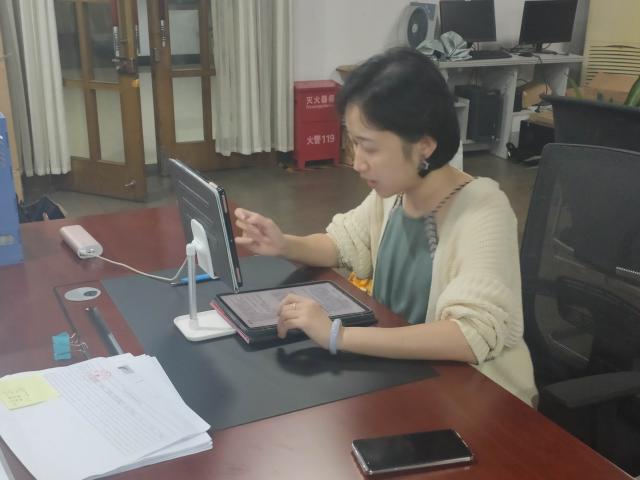 ​Xia Jinglin from OICE elaborated on the matters that deserve attention while studying abroad. She stressed that the students should abide by the laws and regulations of both China and the host countries, keep in touch with their teachers, classmates and relatives, and seek help in a timely manner when encountering troubles.
​Xiao Shimeng from OICE reminded students to learn JUFE's talent training program, credit management and the curriculum arrangements of their host institution before course selection so as to complete their learning tasks on time and transfer credits after their return.
​Qi Yawei from the School of Information Management returned from a visit to the University of Windsor in Canada at the end of July. Having been through the rampant spread of COVID-19 overseas, she shared her experience with all students, introduced the preparations to be made before studying abroad and tips on how to stay safe and healthy in this challenging period.
​Statistically, as of September 2020, JUFE has established partnerships with 148 institutions in more than 40 countries and regions. Affected by the epidemic, the number of exchange students for the 2020 fall semester has dropped to 76. They will attend their host institutions through self-funded programs, exchange programs, and dual masters programs.